A Home for your Online Solutions
Your online presence and data should be secure, consistently available and quickly accessible to you, your customers and your systems. We offer solutions from development to go-live and beyond on dedicated platforms. We tune solutions to meet your needs from Business to Enterprise grade. Partnering with major names such as Liquid Web, Google Cloud Platform, AWS and Azure.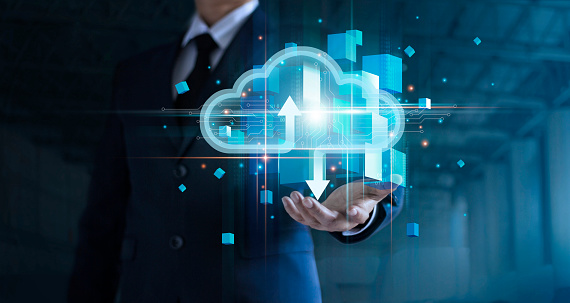 A hosting service should provide the space needed for your website and the bandwidth to serve the content to your visitors. Beyond those basics, what else should you consider?
Reliability & Uptime
Fundamentally, your visitors need to be able to see your website content. Search engines monitor the reliability of your website. Search engines will downgrade the ranking of a website which is intermittently unavailable. We leverage solutions from Liquid Web and Google Cloud. The most recent uptime score for Liquid Web is 99.9992%. Beating the industry gold-standard of 5-9s.
Speed
A website host should respond to a visitors request to view a page quickly. The speed of response is influenced by both the website hosting hardware, the software (Eg. CMS) and the development choices made when the website was created.
The speed of response can also influence search engine ranking. Search engines assume a slow response would not give the visitor a good experience and may be an indicator of a reliability or uptime issue.
The ability to respond to your website should not be compromised by another website sharing hardware resources. This is a risk on a shared hosting server. The cost model of a shared hosting provider relies on sharing resources among 100s of accounts where issues with one can impact another.
Software Support
Your website CMS requires a minimum set of operating system and software requirements to run smoothly. Optional solutions including web form to PDF, PDF parsing, APIs, and others require custom packages to be installed. All of these components require periodic updates to maintain security and reliability.
Scalability
Most of our customers are looking to grow; either the reach of their message or their business or both. We develop websites with that intent in mind. The hardware solutions we offer also support growth and can scale to suit growing visitor numbers, higher bandwidth needs, more space and a global reach without re-development of your website.
Security
At the basic level every customer has a dedicated hosting space with Shore FX hosting. Every customer's hosting account includes the SSL certificate necessary to secure their website (https).
Beyond that Shore FX is both HIPAA and PCI certified with experience protecting patient data for medical customers and payment data.
Compare
We offer high quality, cost competitive solutions for website hosting. As you consider options be sure to compare "apples to apples". We offer hosting solutions ideally suited to the expectations of mid to larger sized businesses and those aspiring to be among that group. We hold our vendor choices, such as Liquid Web and Google Cloud, to high standards. We assume your vision is to grow and we offer solutions that can easily scale with you. We know what it takes to support our customers and ensure the software solutions we implement run reliably on the hosting we provide.