Securely Stage Data for System to System Transfer
Automating the transfer of data from one system to another often requires a staging area between them. We offer competitive and secure file transfer (SFTP) solutions.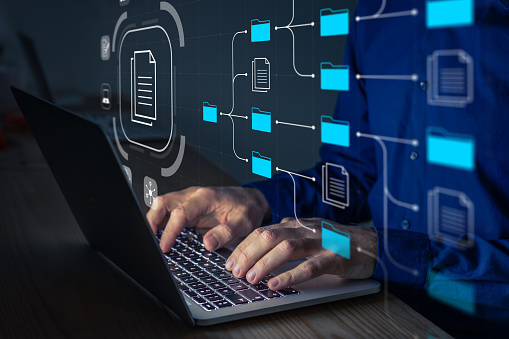 System to System Staging with SFTP
Shore FX is unique in being able to offer end to end solutions for automating business processes. We have connected B2C and C2B processes such as online forms to back-office systems and back-office systems to public facing customer websites. We have also connected B2B systems between customer and vendor. We share the excitement of our customers when we automate a tedious or error prone business process and enable them to focus precious resources on more value-added innovation.
For security reasons and standards compliance, it is not unusual to stage data temporarily between systems. A hosted secure FTP (aka SFTP) solution is often used to do that. There are few options in this space. We have created a very competitive, secure, dedicated SFTP service to fill that gap.