Automate Connections between Systems
As a business grows it is not uncommon to realize you have out-grown processes which worked well when you were smaller. Excel, email, share drives and more are the foundation of many manual business processes. Imagine if those were automated, and the resources that would free, for further growth and innovation.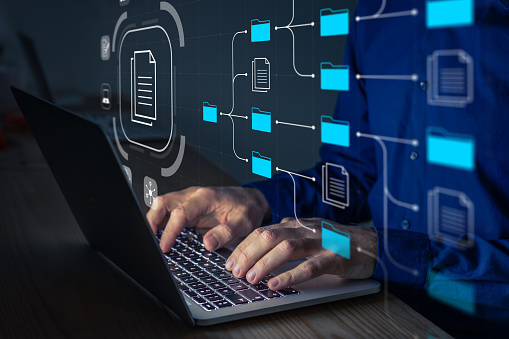 Automating a business process is where Shore FX excels. These solutions combine many of our unique skills and services with holistic analysis, development and cross-platform knowledge. This is fed by our passion to learn, solve and see your business benefit.
Business process automation is not just about efficiency. When we connect systems and define a source of truth for a specific set of data, it is common to find and clean up inconsistencies that have existed for a long time. Manual data transcription is eliminated and the potential errors that can introduce.
Automating a business process starts with a conversation and understanding of your current sources of data and manual data flows. It's important to thoroughly understand the current process so that automation doesn't unintentionally eliminate any important steps. It's not uncommon for detailed knowledge of legacy business processes to be undocumented. It often lives with many people, in their experience and minds.
As we develop a solution, we consider the criticality of the process. Highly critical business processes are often run in parallel for a period of time - manual and automatic side by side. This allows us to compare results and build trust in the quality and completeness of the solution.
Start a conversation with Shore FX now to see how we can help.