An Orchestrated Online Presence
Online marketing includes a broad suite of tools which should work together to increase awareness of your business. Informing existing customers and helping you gain new customers. A website is just one of the ingredients for successful online marketing.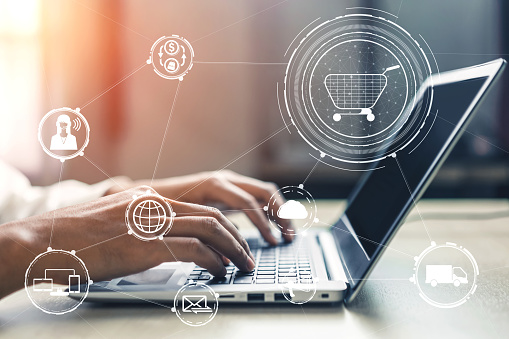 Most people think of a website first and that is a key part of your online marketing strategy. But it may not be the first place customers find you.
In this age of social media, those are often a first point of contact. For example; LinkedIn or Houzz for a B2B customer, Facebook, Twitter or Instagram for a B2C. We partner with creative designers to manage social media content. Linking your website and social media platforms is also an important element of search engine optimization (SEO).
Search Engine Optimization (SEO) places a value on links between sites. The reputation, relevance and popularity of the sites involved is part of the ranking algorithm. Consider the most popular social media platform for sharing videos - YouTube. If you wish to place video within your website, we will recommend first hosting the video on YouTube. Then we can embed the video seamlessly in your website. On your YouTube account video comments, add references back to your website and other social media platforms. We will help you create that web of relationships.
Collections of customer contact information should be treated with respect and only used for proactive marketing if the customer agrees. However with that agreement they can be used as part of email marketing campaigns. Helping your customers to be aware of your latest news, promotions and new services. Collecting customer information can happen online, through a website form or potentially offline at conferences. We have worked with major names in the email marketing business such as Constant Contact, MailChimp and more.