News & Case Studies
We'd like to share more about what we are doing. A lot of what we do starts with a website, but we are much more than that. We offer a wide range of unique skills and experience. We connect business systems and create custom solutions, a few of which are described in these case studies.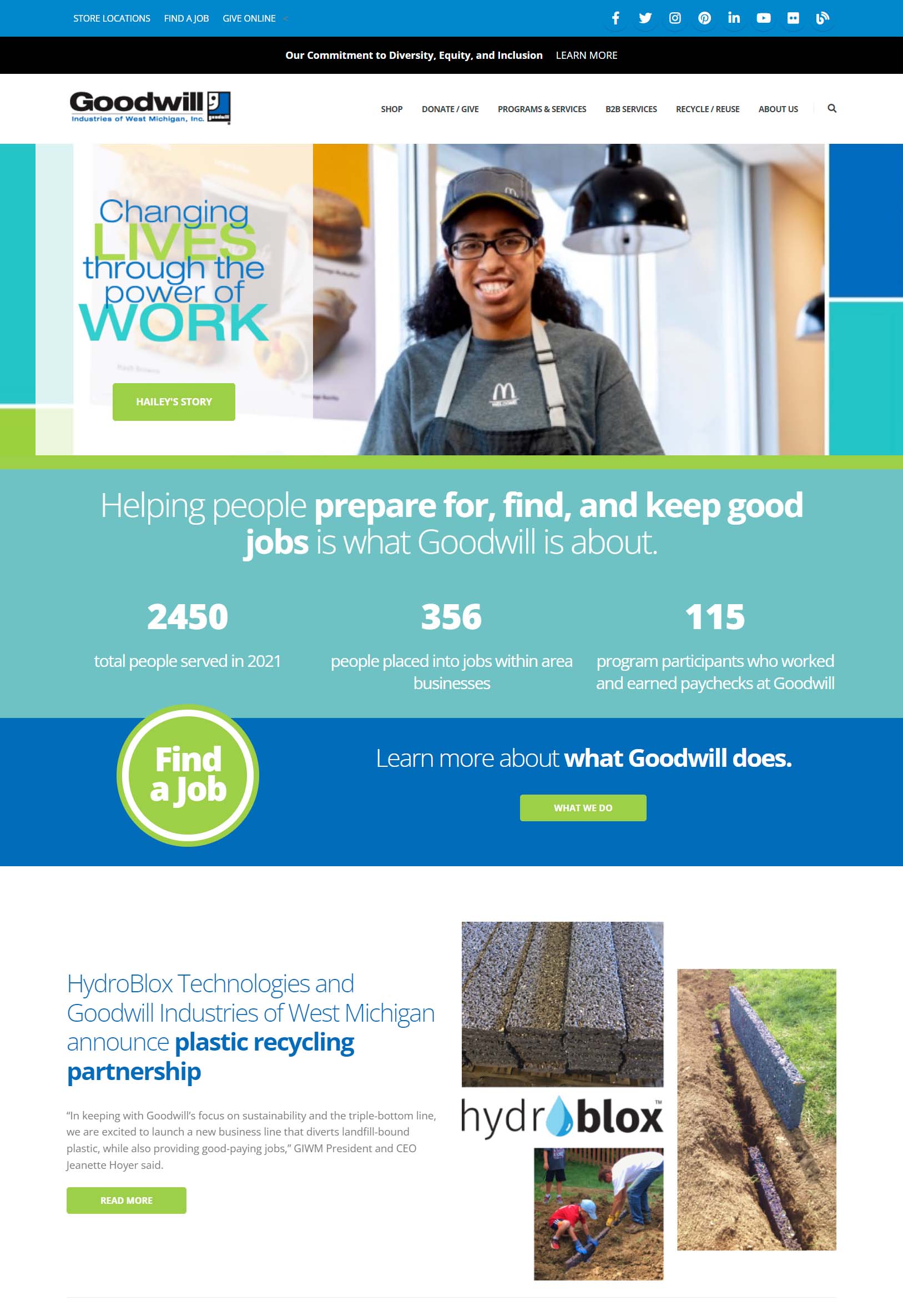 Project Description
Shore FX has partnered with Goodwill West Michigan to create a new mobile-friendly website. Their new site was designed to highlight the mission and vision of Goodwill while the development ensures the site is maintainable and can scale with Goodwill.
Shore FX and Goodwill West Michigan have been long-term partners. We've worked together on multiple iterations of their website, consulting with them on technology vision and with their partner organizations; Goodtemps and VITA West Michigan.
Services Provided
Website Development
Website Hosting
SSL Certificate
Custom Software Development
Consulting
Share this Post