News & Case Studies
We'd like to share more about what we are doing. A lot of what we do starts with a website, but we are much more than that. We offer a wide range of unique skills and experience. We connect business systems and create custom solutions, a few of which are described in these case studies.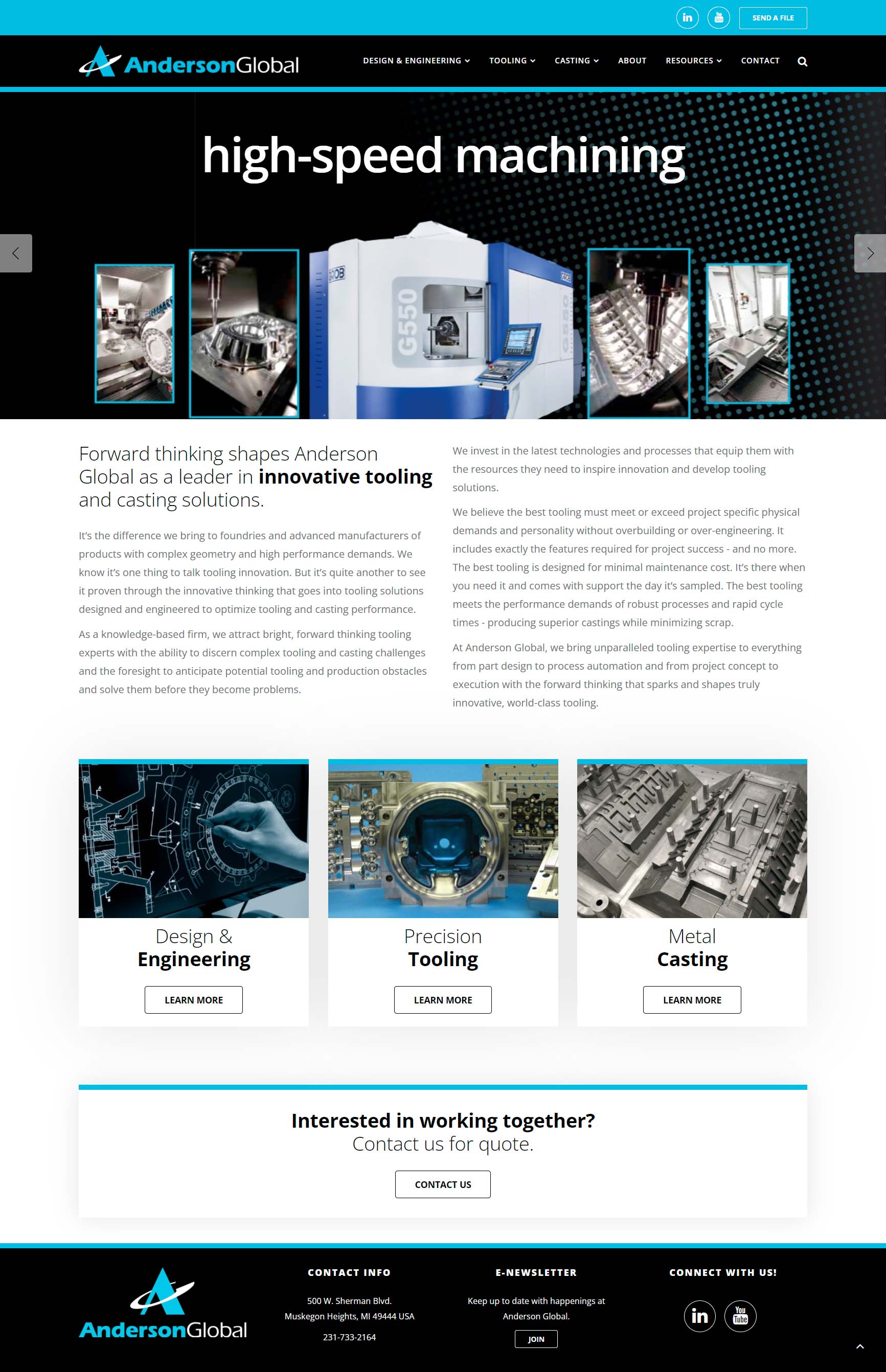 Project Description
We were excited to once again partner with Anderson Global on their latest marketing project. Redesigning their site and migrating to a mobile-friendly design that can grow with them as a global tooling manufacturer.
This website is a good example of a solution that has evolved to meet the changing need of the customer. A few months after creating the new website, Anderson Global approached us to discuss the design and development of a new resource section. They wanted to share case studies, videos, photos and articles with their customers. For customers interested in reading a case study, Anderson wanted to capture some brief customer contact data before proceeding to download the PDF case study file. This was easily added to their existing website.
In this case, their in-house team was given training on how to manage the content on an on-going basis. Who edits and maintains content is entirely up to each client. We can do that for you, or we can train your team how to do that in-house. This is a partnership and we'll work with you to define the best balance to meet your needs. The choice is usually driven by resources and available time. We use a very intuitive CMS and find our customers quickly come up to speed on how to edit content if they have someone to do that work.
Services Provided
Website Development
Website Hosting
SSL Certificate
Custom Software Development
Share this Post