News & Case Studies
We'd like to share more about what we are doing. A lot of what we do starts with a website, but we are much more than that. We offer a wide range of unique skills and experience. We connect business systems and create custom solutions, a few of which are described in these case studies.
Orthopaedic Associates of Muskegon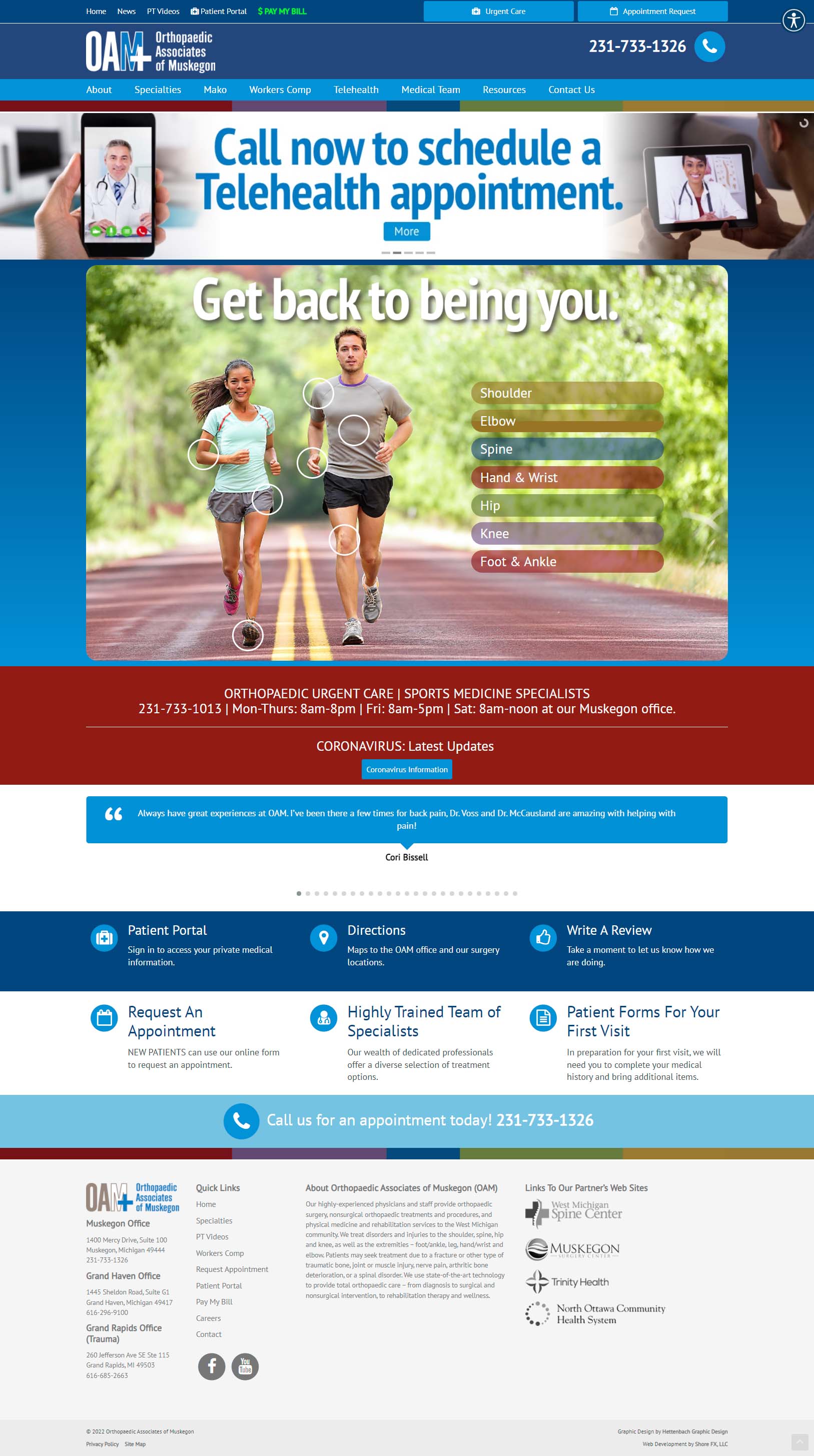 Project Description
Orthopaedic Associates of Muskegon (OAM) is a team of physicians specializing orthopaedic surgery, non-surgical orthopaedic treatments and procedures, physical medicine and rehabilitation services to the West Michigan community.
We created a resource rich, mobile-friendly website for OAM. Including in-depth specialty resources and detailed information on every member of the OAM team.
We added an online job application process, patient video resources and secure appointment requests.
This website is a good example of leveraging custom code to create complex connections between doctor bio pages and specialties. Allowing visitors to quickly find the resources they need whether they start from the specialty of interest or a doctor's biography. This was implemented balancing the need to create a visually appealing and intuitive solution that was also easy for the OAM team and ourselves to maintain and expand.
Shore FX creates all new websites using best practices for basic search engine optimization. OAM takes that further with content optimization, multi-media campaigns and call tracking. To implement that, we partner with 3rd party OAM specialty agencies and regional TV stations.
Services Provided
Website Development
Website Hosting
SSL Certificate
Custom Software Development
SEO Partner
Share this Post