News & Case Studies
We'd like to share more about what we are doing. A lot of what we do starts with a website, but we are much more than that. We offer a wide range of unique skills and experience. We connect business systems and create custom solutions, a few of which are described in these case studies.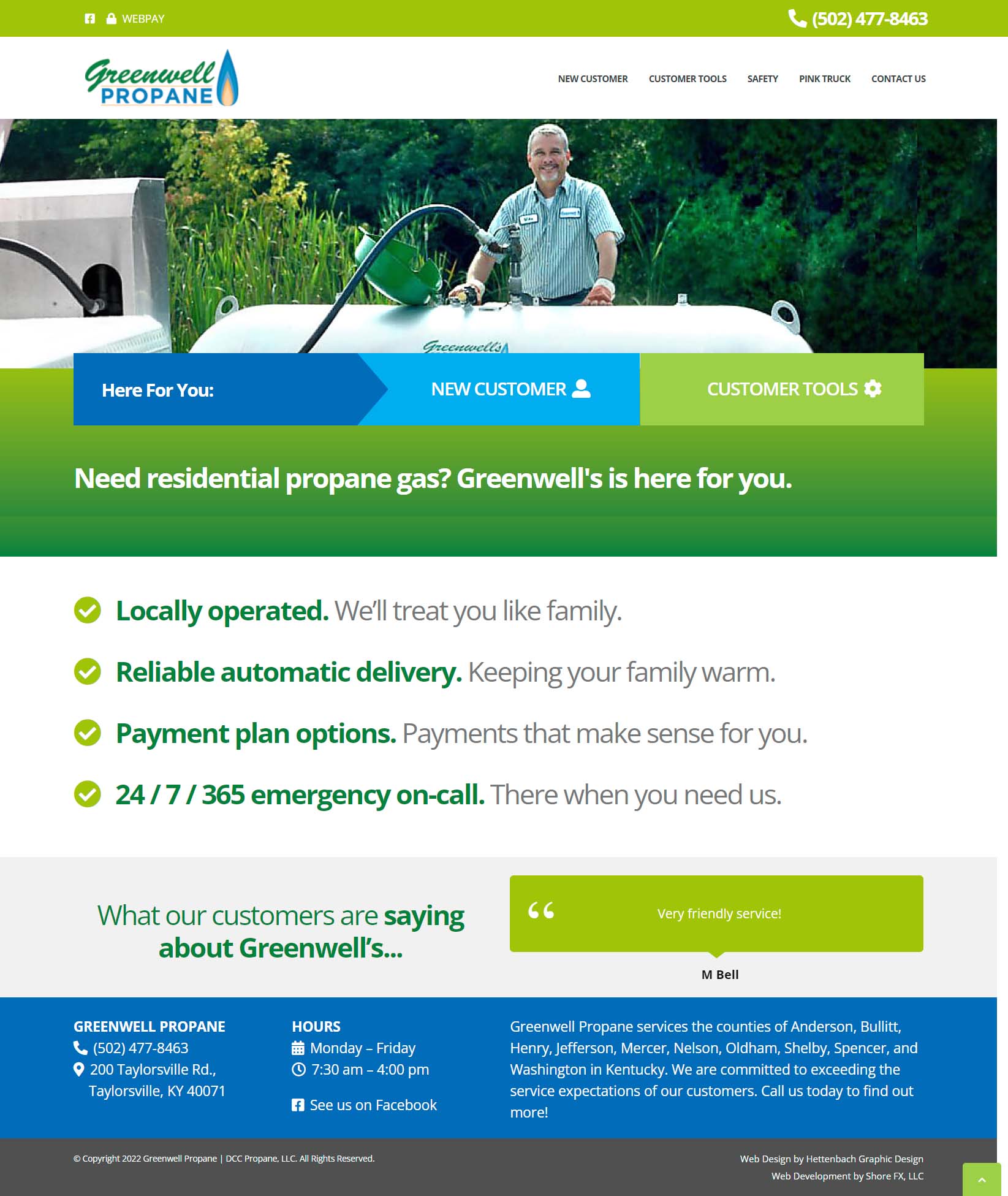 Project Description
Greenwell Propane is located in Kentucky. Greenwell is a great example of one of our long term customers (Excel Propane) referring us to another peer in their industry.
Greenwell wanted an updated, modern website. Their new site allows their customers to find the information they need and the tools to manage their propane gas account online.
Services Provided
Website Development
Website Hosting
SSL Certificate
Share this Post