News & Case Studies
We'd like to share more about what we are doing. A lot of what we do starts with a website, but we are much more than that. We offer a wide range of unique skills and experience. We connect business systems and create custom solutions, a few of which are described in these case studies.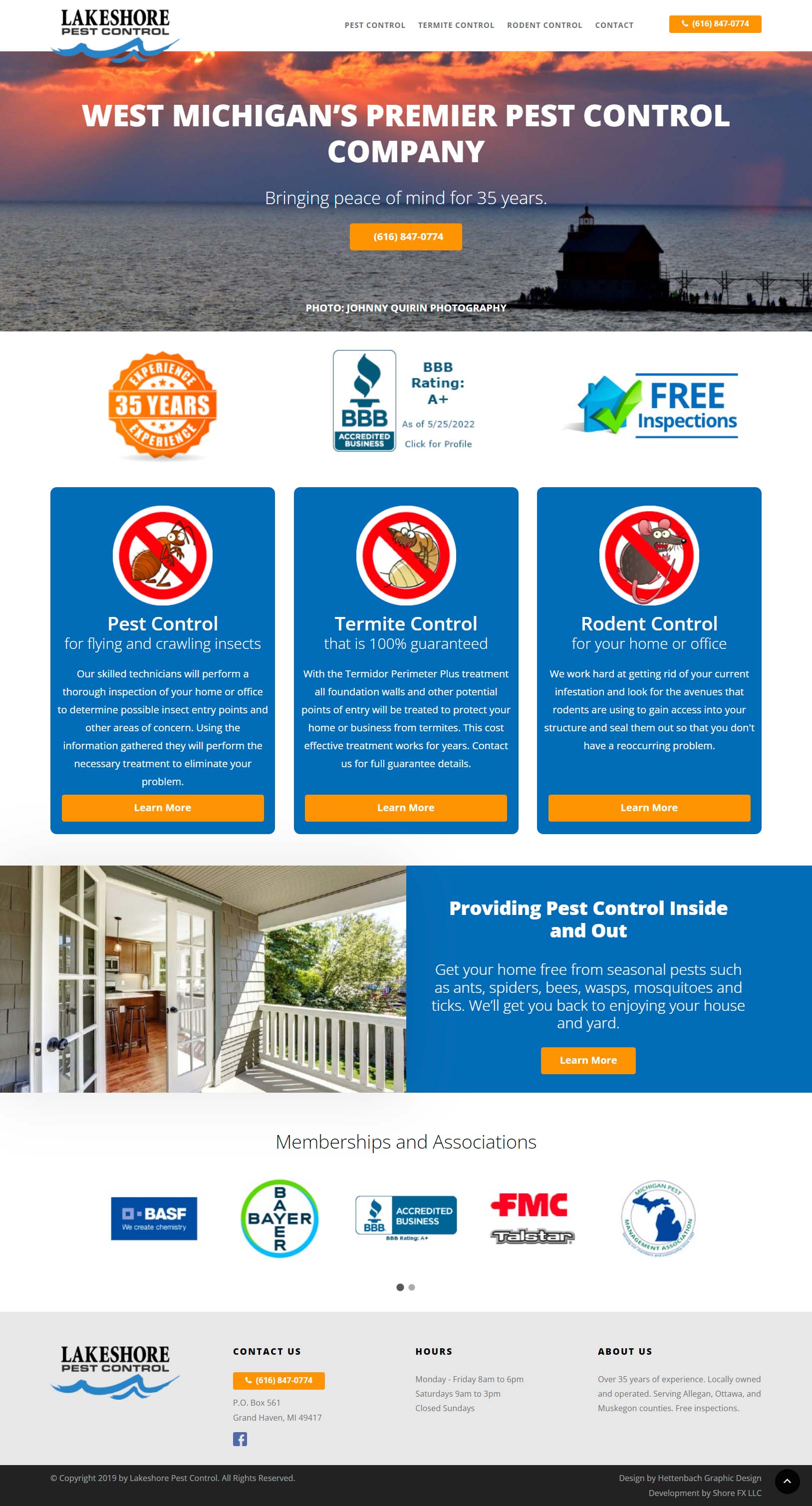 Project Description
Lakeshore Pest Control specializes in pest, termite and rodent control inside and outside the home.
We created a new mobile-friendly website highlighting their 35 years of experience and services offered. As their business evolved we added the ability to pay online.
Services Provided
Website Development
Website Hosting
SSL Certificate
Business Email
Online Payments
Share this Post