News & Case Studies
We'd like to share more about what we are doing. A lot of what we do starts with a website, but we are much more than that. We offer a wide range of unique skills and experience. We connect business systems and create custom solutions, a few of which are described in these case studies.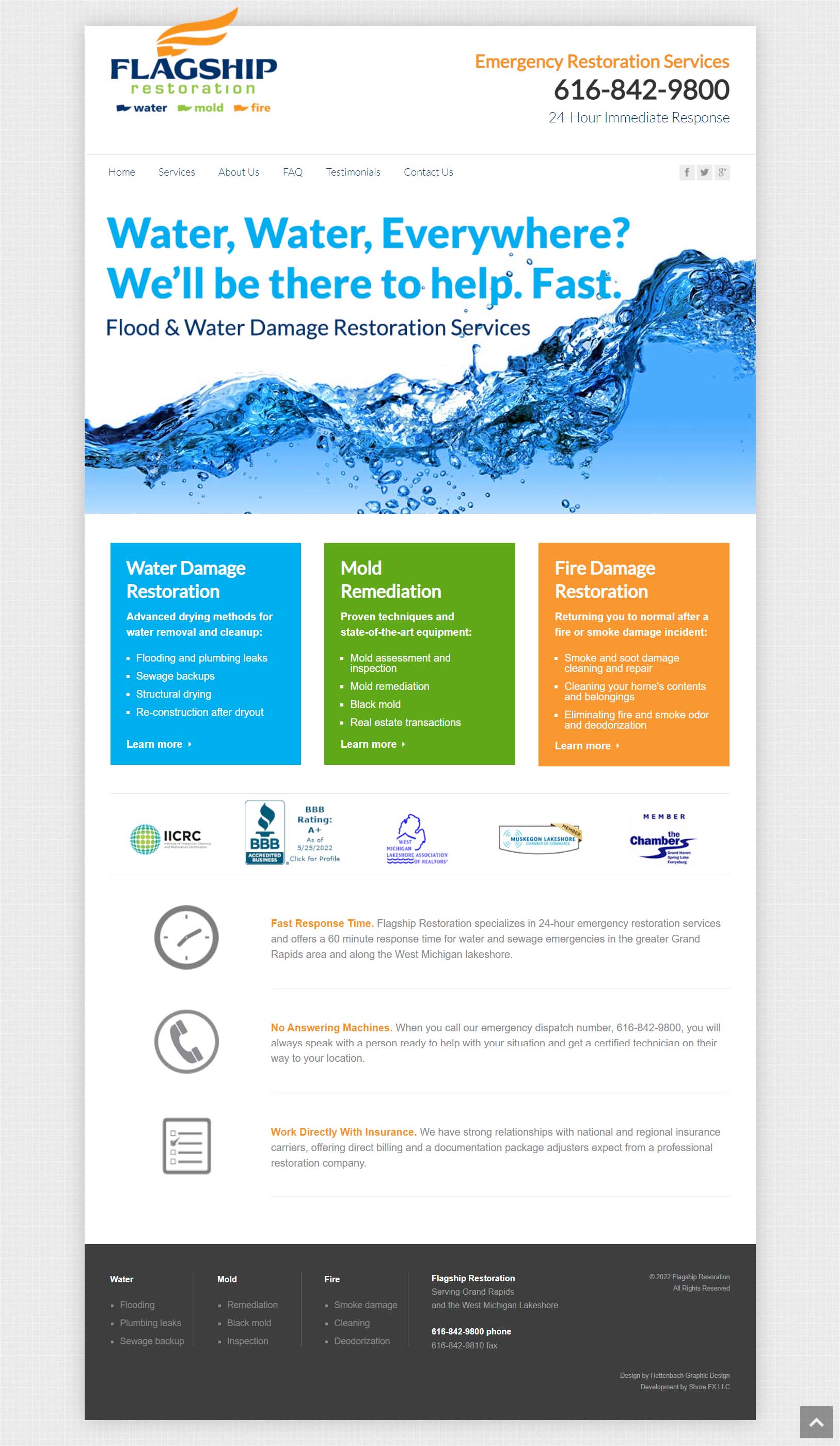 Project Description
Flagship Restoration wanted a mobile-friendly website highlighting their key capabilities; mitigating damage from water, fire and mold.
They also saw a need to offer informative resources to their potential customers. These serve several purposes:
helping customers to understand remediation solutions
demonstrating the unique depth of knowledge that Flagship Restoration offers
search engine optimization through focused keyword centric articles
We created an attention grabbing home page and a website structure which allows informational resources to be added, expanded and tuned as mitigation solutions evolve. A frequently asked question library (FAQ) adds a home for quick question and answer topics that can be easily added to by Flagship Restoration team members.
Services Provided
Website Development
Website Hosting
SSL Certificate
Share this Post