News & Case Studies
We'd like to share more about what we are doing. A lot of what we do starts with a website, but we are much more than that. We offer a wide range of unique skills and experience. We connect business systems and create custom solutions, a few of which are described in these case studies.
Landscape Design Services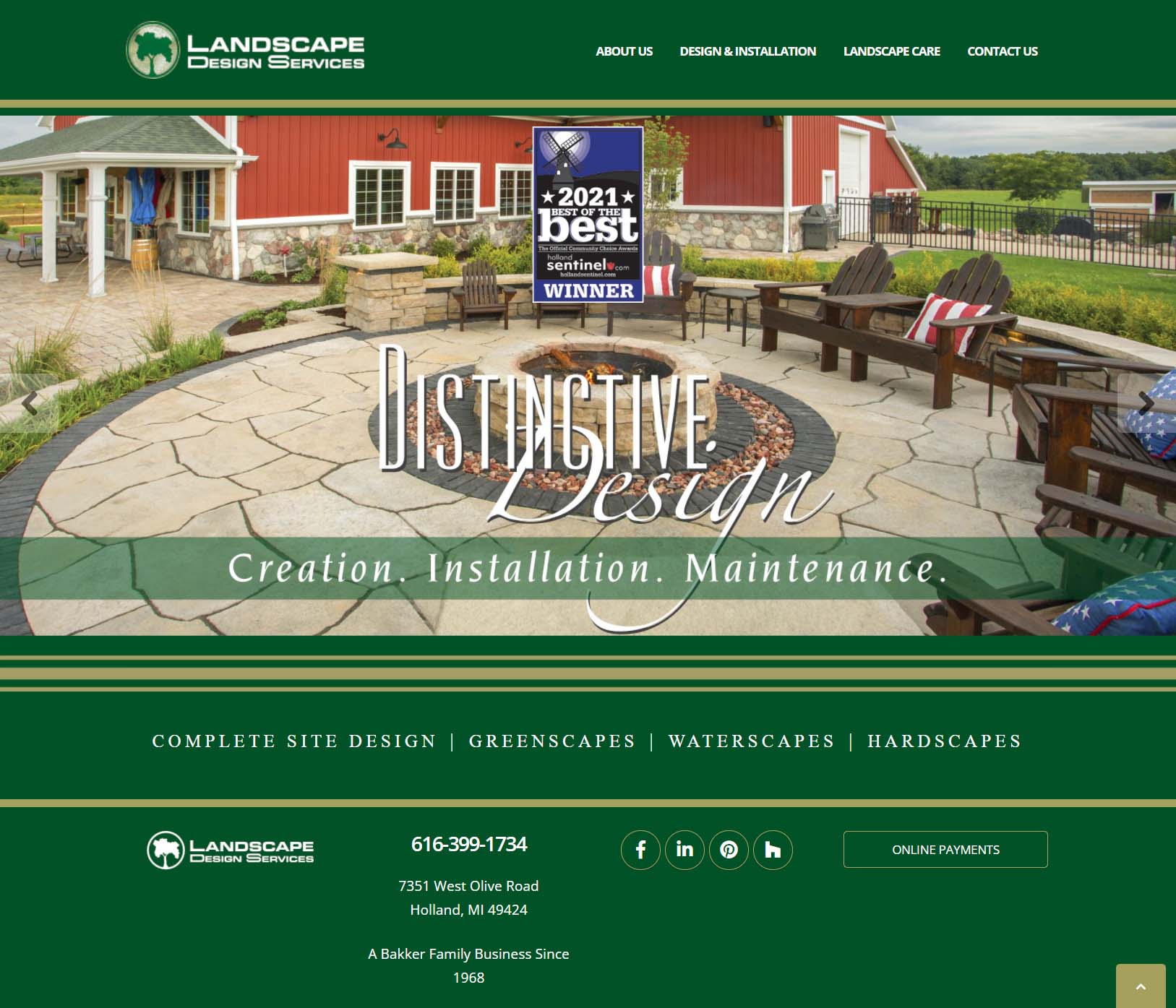 Project Description
We have worked with Landscape Design Services for many years. We started with a pre-mobile website, evolved that to add a mobile specific website and most recently merged those into a new mobile friendly / responsive website.
Since their new mobile friendly website went live, we have progressively added new capabilities. These include an employee job application solution, a customer review capability linked to their Google places page and a custom internal employee video training and tracking capability. Essentially a simple, learning management solution (LMS).
Services Provided
Website Development
Website Hosting
SSL Certificate
Custom Software Development
Share this Post